Howdy Maradeeners!
In an attempt to get to know you all better and to help you get to know us a little more, we're going to start posting weekly updates from life on the road and here at headquarters in Nashville. This past weekend found us back in the Classic City: Athens, GA, which has quickly become one of our favorite places to visit. Following an interview with Unsung Media over a delicious offering of Publix subs, we jumped in the van and busted our tails to make it past Atlanta without hitting traffic (as anyone who's ever driven through Atlanta knows, it's an unwritten law of nature that no matter what time of day you drive through, you will undoubtedly be stuck in standstill traffic for some length of time). The traffic jam provided us an opportunity to work out some new jams and solidify harmony parts for a few new tunes we've been working up. Whit and Thomas are already bringing new songs to the table since wrapping up the album and we have been feeling them out at our most recent shows, along with some new covers from Jackson Browne and the Isley Brothers. Check out our 
archive page
 for a sample of the new material. After conquering the slow march out of Atlanta, we made it to Athens with no trouble at all, loading in and sound checking with plenty of time to enjoy some of the local fare at The Globe. One of the issues that comes with touring to college towns in the summer is the lack of students in town, and while the Athens faithful may have been weak in number, they were all strong in spirit. We reconnected with old friends, made some new ones, and were even lucky enough to have some extended band family make the drive from Atlanta to hang out with us. The light atmosphere allowed us to plug some of the new songs into our set and were very well received,  while some our old standards continuously evolve and grow. 
After loading up the van, we hit the road to Tiger, GA, where we were able to get some much needed rest and relaxation after a long day of driving and playing. Through some miscommunication with a promoter, we sadly had to reschedule our Asheville gig, but that allowed us the time to replenish some vitamin D out on Lake Burton. We spent countless hours out on the boat just taking in the scenery and soaking up rays; there were plans to go out on some inner-tubes but our bodies were in no shape for that following the crazy show at Nowhere Bar.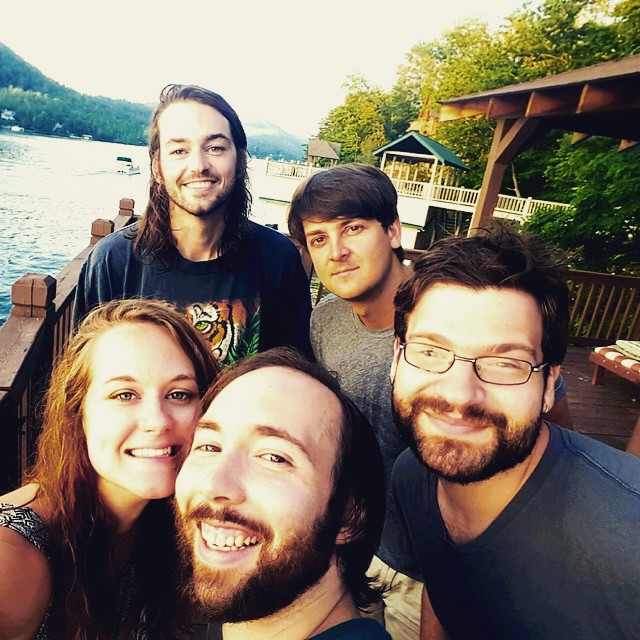 We'll be back on the road this coming week with stops in Charleston, SC; Richmond, VA; and Savannah, GA. Be on the lookout in the next few weeks another single from Mirage and more details about the full release!